Home
The Golden Wheats
Cottage of Chalencon in Ardèche
Come and discover the Ardèche in one of its most charming villages
Chalencon, city of character, located in the Natural Park of the Monts d'Ardèche, is a medieval village, 30 kilometers west of Valence. The village dominates from the north the valley of the Eyrieux between Le Cheylard and Saint-Sauveur-de-Montagut. To the north of Chalencon lies the plateau of Vernoux-en-Vivarais.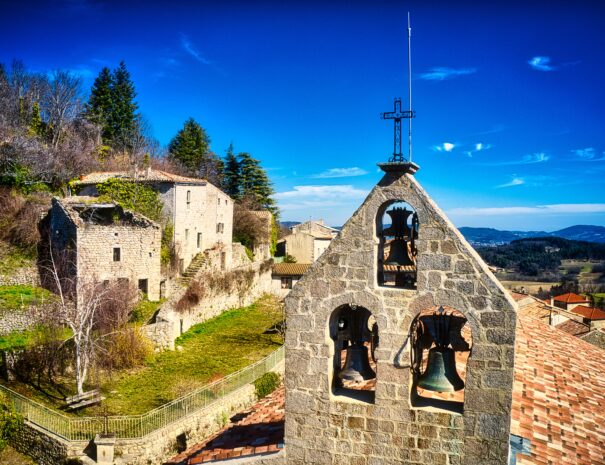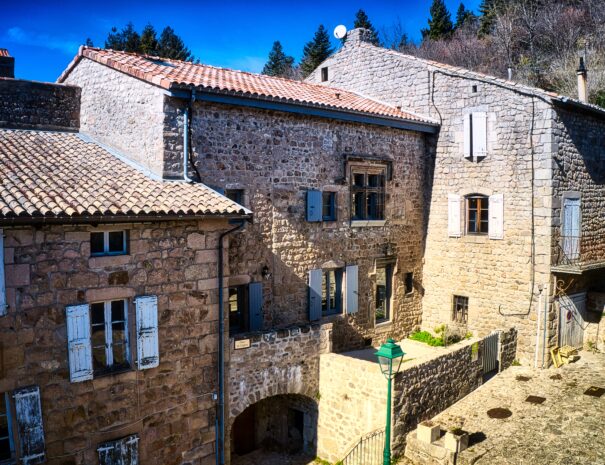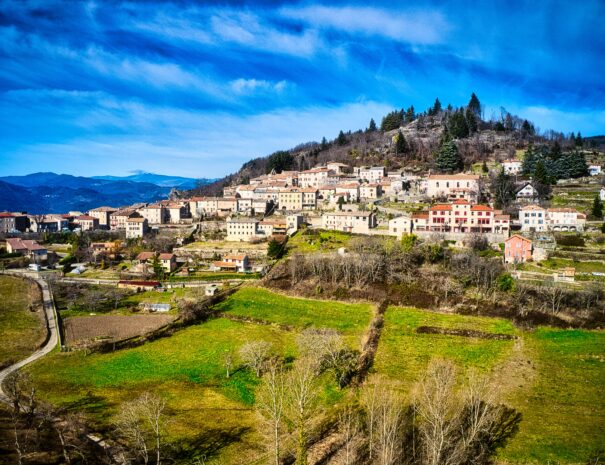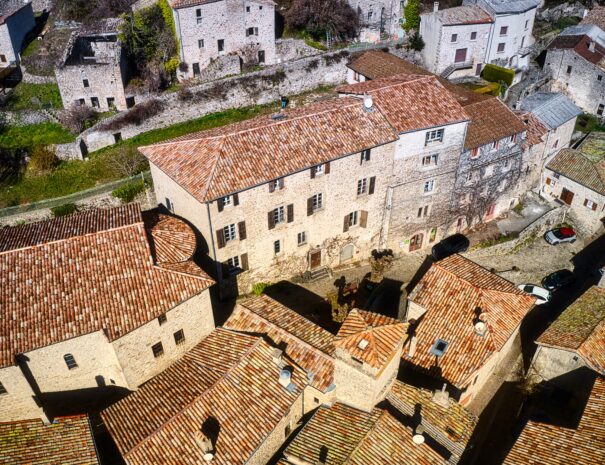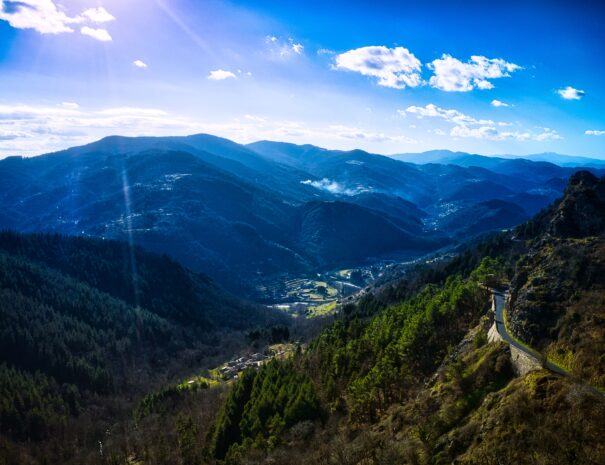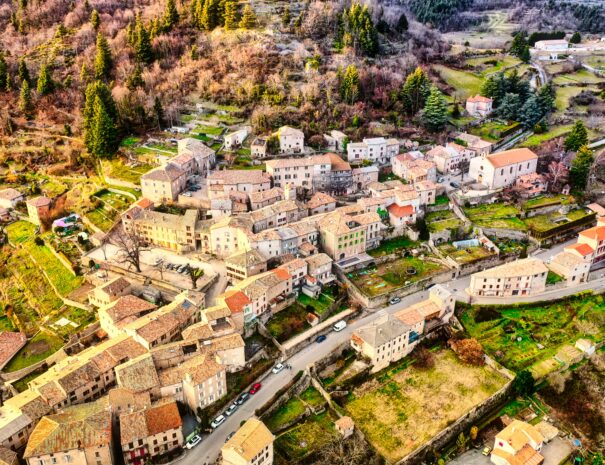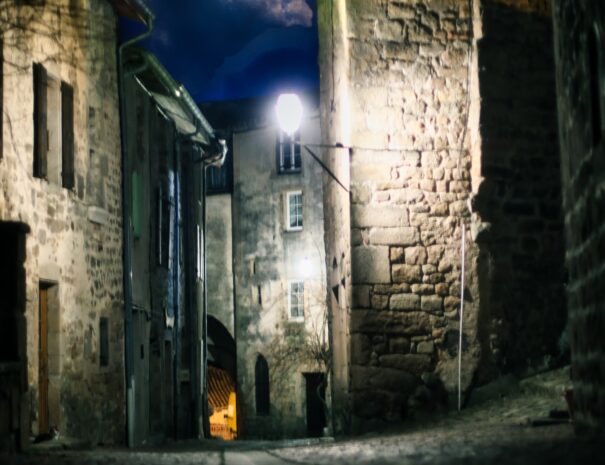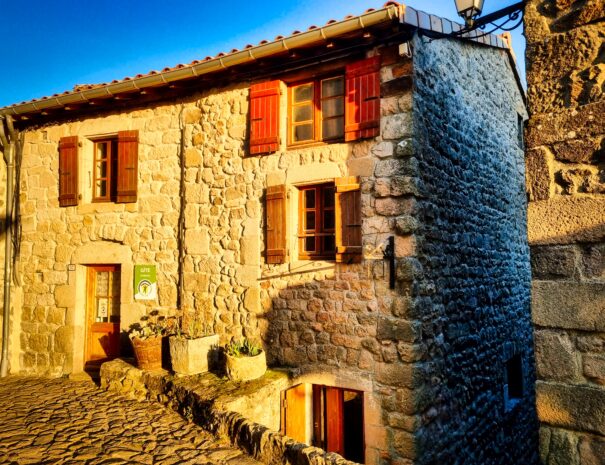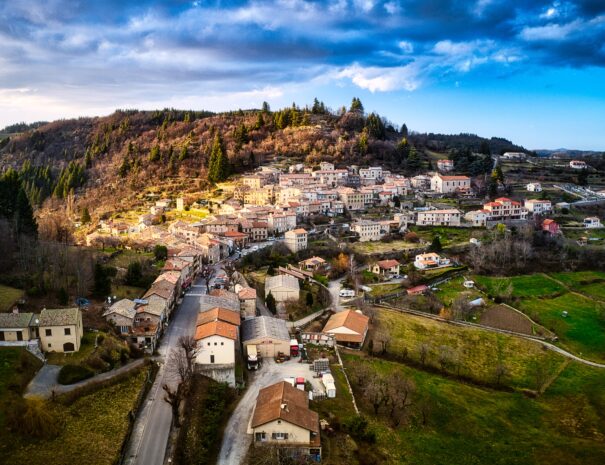 Previous
Next
Small city of character
Perched on its hill, Chalencon invites you to come and walk its small streets adorned with granite houses. Porte de Besse, square tower, remains of the castle, here history is everywhere and calls you to discovery.
OUR ACCOMMODATION OFFER
3 cottages, 3 styles, 3 ways to live your holidays.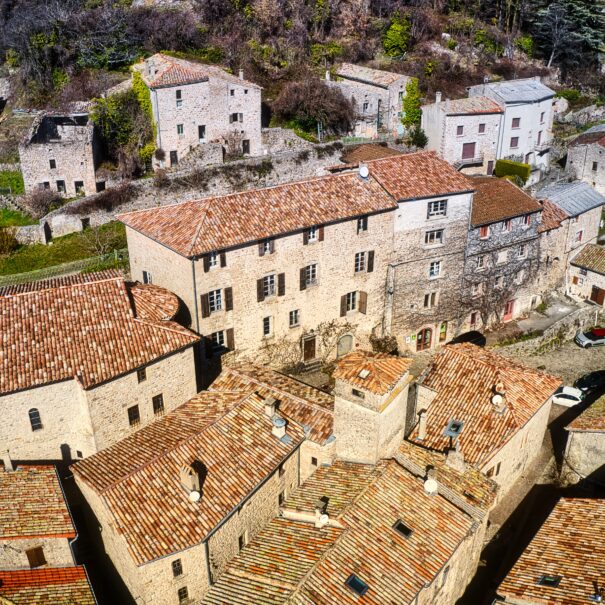 The Golden Wheats
Group cottage, Bathroom and common area
Chestnut trees
10 to 14 people, 4 bathrooms
The Hives
6 adults, 90m2
WHO WE ARE
The blés d'Or accommodation offer is offered by the city of Chalencon. This former girls' school is a building that has survived the centuries. The main house dates from the thirteenth century as evidenced by the French ceiling of the dining room or the imposing fireplaces.
LA DOLCE VIA BY BIKE
In 1886, the Compagnie des Chemins de Fer Départementaux began the ambitious project of creating a railway between La Voulte-sur-Rhône and Saint Agrève. In 1968, the operation of the line ceased, competing with the road. Since 2018, the old railway has been rehabilitated as a "soft track". By bike, on foot or in rosalie, travel the 90 km of gentle path arranged and secure, in the heart of the preserved landscapes and the great natural spaces of the Ardèche.
UNSPOILT NATURE
When you love your terroir, you take care of it. For example, the villages of Chalencon and Silhac have come together to enhance their wetlands with the mission of restoring and maintaining meadows and wet woodlands through environmentally friendly agricultural activity and enhancing and giving an educational dimension to these environments, in particular via the hiking trail that connects the sites.
SECRET ARDÈCHE
The surroundings are full of small corners that only the most curious will be able to discover. Come and get lost at the bend of a trail to see what others will never see. Who said curiosity was an ugly flaw?
COME TO THE GREAT OUTDOORS
Questions?